Here is how it works
1. Search + Website
For the setup of your website and search pages, we utilize Google Business Profile. This Google platform is free and made to make it simpler for small businesses to launch online.
We are able to achieve the following using one single platform:
Create a profile so that Google Maps and Google Search can find you.
Include your brand, stories, images, services, business hours, and more.
Install messaging programs. Customers can message you this way, and you can respond on the phone.
Accept Google Reviews and provide your consumers with a shareable link.
Set up connectors with Apple Maps and Bing Places to ensure that your business can be found in these other crucial search engines.
Additionally, we can point your domain at your Google Business Profile, which will serve as your website. There are no extra hosting fees!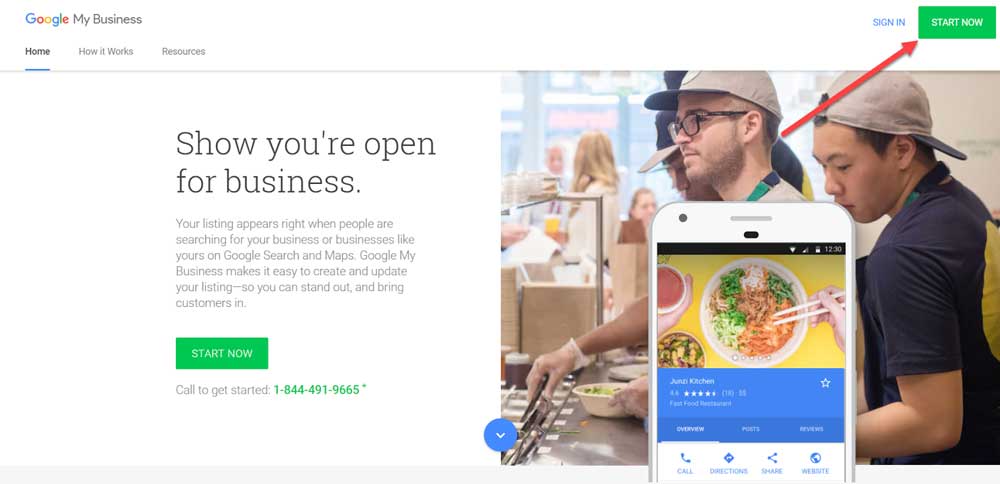 By using Google Business Profile, we can create 4 essential business pages for you – Google Business Profile, Bing Places, Apple Maps and your website!
All updated in one place!
2. Social Media
Social media is used by your potential customer to research and evaluate organizations.
Using social media is crucial. We will also put up your crucial business pages on: utilizing the details from your Google Business Profile.
We'll make sure your messaging and branding are consistent across all channels.
The about sections feature a cover image and copy that was professionally written. We will share a few photos so it is ready to go.
It's vital to understand that we are not running ads or managing your social media profiles. We set them up and maintain the about, contact, and branding pages.
We can manage this for you if you decide to become more active on social media and require assistance, but it will be an additional monthly fee.

PattayaOne Facebook Stats
3. Local Blog Posts
Blog posts are at the heart of the community and local marketing.
These websites rank high in search and provide opportunities for your community to discover local businesses.
Our websites include:
What are the key benefits for your business?
1. Website + Business Pages
The quickest, most cost-effective approach to give your company an online presence. You will come up in local searches for the name of your company. You can postpone investing thousands of Baht in digital marketing and a website. With a straightforward yet polished online presence, you can convert word-of-mouth and recommendations.
2. Peace of Mind
You need to alter your services, your address, or your phone number. The last thing you want to do is attempt to log into multiple different websites while trying to remember their passwords and updating them properly. With this service, all you have to do is let us know what needs to be done via email or text message, and we'll handle the rest!
3. Ongoing Marketing Advice
Your small company marketing consultant is Bangkok One. You are welcome to contact us for suggestions on upcoming marketing initiatives and investments. We will have access to your data and be able to give you individualized, high-quality advise to ensure that your return on investment is higher. Additionally, collaborate directly with outside marketing firms to ensure they have all they need to support your marketing initiatives. a trustworthy partner.
Media Advertising Packages
Bronze Package
50,000THB Billed Monthly
Advertorial (Blog Post)
1 300×300 pixel banner with links
All Shared to 500,000 social media reach
Facebook | Instagra | Linkedin | Twitter
Silver Package
100,000THB Billed Monthly
100,000 Baht Per month plus VAT
2 Advertorials (Blog Posts)
1 300x 300 banner with Links
All shared to 500,000 on our social media reach
Facebook | Instagra | Linkedin | Twitter
Gold Package
150,000THB Billed Monthly
3 advertorials
2 x 300 x 300 pixels banner ads
One Video created for your business
Product/ professional portraits photos
All shared all over our 500k social media reach
Facebook | Instagra | Linkedin | Twitter
We can customize packages for any Clients
We also do Web design and any kind of content (Blogs and P.R.'s) and design work and we can even do Viral Videos!
Speak to our team Today!
axmediathai@gmail.com/info@axmediath.com
+66(0)2 664 8882 or use form below:
Frequently Asked Questions
What do I need to get started?
After subscribing to our services you will receive an email requesting the details we need to set up your business pages. This will include providing us access to your domain and any business pages you have already created.
How much does this cost?
There are no set-up costs and no lock-in contracts. Just the monthly subscription. There is a cancellation fee if you cancel within the first 6 months of 12,500 THB. You pay as you go, before the start of the new month. The monthly charge starts at 3,000 THB per month.
Are there any exit costs or lock-in contracts?
If you cancel within the first 6 months, the cancellation fee is 12,500 THB (for all plans). After 6 months you can cancel any time without a fee. The fee is designed to recoup the upfront investment of time in creating all business pages.
You retain the rights of all business pages created, as soon as they are created. By canceling your service with us, you lose the support, advice and customer service we provide.
What are your payment terms - what happens if I am late?
(a) you agree to pay one month in advance.
(b) you agree to pay any transaction fees, based on the method of payment.
(c) if any amount payable remains unpaid thirty (30) days after becoming overdue, Pattaya One shall have the right to immediately suspend services and charge an early cancellation fee, if within the first 6-months.
What is not included in monthly support?
We do not run ads. We do not respond to reviews, comments or messages.
We do not post content on any social media pages or listing websites.
This is not an SEO campaign, we focus on your business name only, not keywords.
What does monthly support include?
We provide peace of mind. We set up and maintain your business pages. We make sure branding, contact details, about me, and services are up to date and accurate. We can liaise with customer support and provide assistance and guidance with any actions. If you need to update your business pages, you simply email or message us with the details and we will take care of it.
Do you offer domain or email hosting or management?
No. Your domain is an essential asset of your business. You should have full ownership and control of your own domain. You can provide us with access but we will not register a domain on your behalf, as we would be the owner of your asset.
We recommend all our clients use established and trusted email hosting services. These include Google Workspace or Microsoft Office for Business.
How long does it take to have all the business pages created?
On average 2 to 3 weeks. It does depend on a few things.
First, we can not start until we have been provided with the necessary access and logins.
Second, the intake form must be completed.
Third, we speak to every client before starting.
Fourth, you will need to review the copy and visuals intended for use for the business pages, checking for accuracy.
Finally, there is an authorization process for most listing websites, which can take time to finalize. For instance, Google will require confirmation of your address by sending you a letter in the mail with a security code.