After two years of pandemic-fueled expansion and aggressive hiring, the tech sector is now experiencing a decline in demand.
The big layoffs in the IT sector in preparation for a potential recession were added to on Monday when Spotify Technology announced its intention to reduce its employment by 6% and take a related charge of up to roughly $50 million.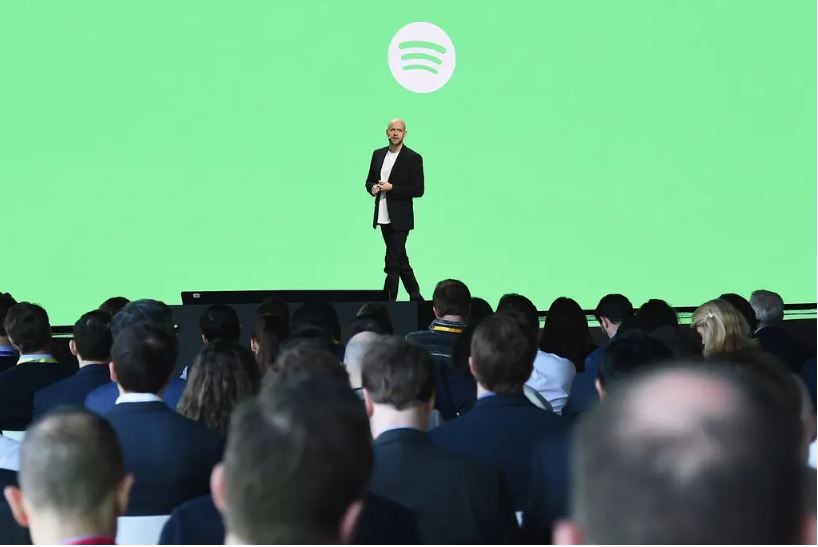 After two years of pandemic-driven development during which it employed extensively, the tech industry is now experiencing a slowdown in demand. Thousands of jobs have been lost as a result at companies like Meta Platforms Inc. and Microsoft Corp.
Daniel Ek, the company's chief executive, wrote in a blog post announcing the roughly 600 job cutbacks, "Over the last few months we've made a significant effort to reign in expenditures, but it just hasn't been enough."
He said, echoing a sentiment recently expressed by numerous IT executives, "I was too aggressive in investing ahead of our revenue growth."
Stockholm-based More people sought out entertainment when they were stranded at home during the COVID-19 pandemic, which was good for Spotify. Ek suggested that the company's long-focused growth-oriented business plan needed to change.
Last year, Spotify aggressively poured money into its podcast business, which is more appealing to advertisers due to higher levels of interaction. As a result, operating expenses climbed at twice the rate of revenue.
As the economy was under pressure from swift interest rate increases and the effects of the Russia-Ukraine crisis, businesses reduced their expenditure on platform advertising, matching a trend witnessed at Meta and Google parent Alphabet Inc.
In an effort to reduce expenses and adapt to the weakening economic climate, the corporation, whose shares increased 5.8% to $103.55, is currently restructuring.
The chief of content and advertising, Dawn Ostroff, was reportedly departing the organization after working there for more than four years. Ostroff assisted Spotify in shaping its podcast division and steered it through criticism surrounding Joe Rogan's show for allegedly distributing false information regarding COVID-19.
Gustav Söderström, head of research and development, and Alex Norström, head of the freemium division, have been named co-presidents by the corporation.
Even after all of the recent layoffs, the majority of tech firms are still significantly bigger than they were three years ago. According to the annual report for that year, Spotify had 4,405 employees before the epidemic started. As of September 30th, there were roughly 9,800 full-time employees.