DSI officers joined 191 individuals to check Chinese residences, as directed by the DG of DSI.
Director of the DSI ordered the search of a Chinese home that was posing as the home of the Nauruan consul general in order to examine DSI officers and 191 police.
Punished harshly for real guilt After the court authorized arrest warrants for 16 officers from the Department of Special Investigation (DSI) and 191 patrol and special operations police who conducted home raids in the Sathorn neighborhood, there has been progress.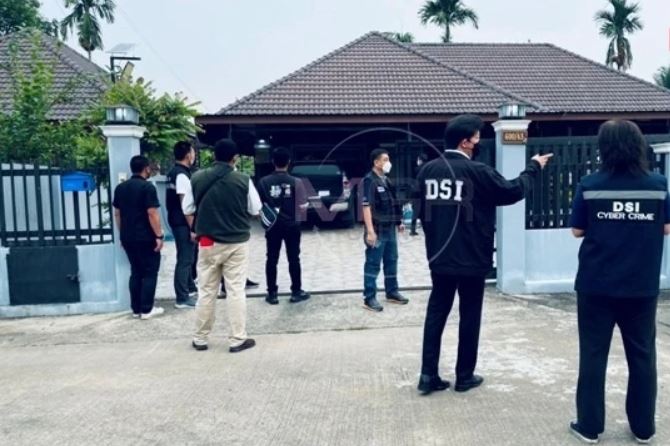 Chinese persons were seen entering and exiting the gathering while pretending to be the Nauru Thai Consulate General. Director of DSI Triyarit Temahivong signed the Investigation Committee's order authorizing the search of the Nauruan Consul General's house in Thailand by DSI and Police 191 officers.
The seized items were not afterwards given to investigators in the vicinity of Thung Mahamek Metropolitan Police Station on December 22, 2022. Likewise, complaints were made against Royal Thai Police investigating officers for transgressions against official positions.
A complaint is later filed with the Southern Bangkok Criminal Court by investigators from Thungmahamek Police Station. 9 police 191 and several DSI officials have requested arrest warrants, and the court has authorized the warrant. In order to ensure fairness to all parties, Mr. Triyarit disclosed that disciplinary action had been mandated in accordance with The Civil Service Act B.E. 2551.
If it is determined after an investigation that there has been malpractice, severe disciplinary action will be imposed. Mr. Achariya Ruangratanapong, the president of the Crime Victims Assistance Club, filed a complaint with several agencies regarding the aforementioned cases, alleging that 191 DSI officers and 16 police officers searched homes in the Sathorn neighborhood while posing as the Consulate General of Nauru Thailand, with Chinese people entering and exiting the crowd, and one of them being an accused fleeing the case from the Jin Ling pub before the accused was unlawfully released in exile.