Bearbrick dolls have been in the news recently due to police searches in Thailand and Singapore where the expensive collectibles have been labeled as evidence in suspected criminal operations.
In August, Singaporean police conducted island-wide anti-money laundering searches, arresting a group of foreigners and seizing cash and assets including luxury automobiles, watches, and purses. Multiple colorful bear-shaped figurines listed as "ornaments" by the police also captured the attention of the public.
Tuesday in Thailand, members of the Police Cyber Taskforce raided the home of a fellow officer suspected of involvement with online gambling sites and seized a number of Bearbrick and other collectible figurines of high value.
The operation was a follow-up to the controversial searches of the homes of national police chief Pol General Surachate Hakparn and his subordinates on Monday, just two days prior to the appointment of a new national police chief by the Police Commission. Ultimately, the position fell to Pol General Torsak Sukwimol.
Surachate, one of the finalists, stated that the police department's internal politics were the impetus for the inquiries.
However, what are Bearbricks and why were they among the confiscated items?
Bearbrick, stylized as BE@RBRICK, is a collectible plastic figure manufactured by the Japanese firm Medicom plastic. It was first introduced in 2001 as a souvenir for attendees of the Tokyo World Character Convention.
Aficionados and fashionistas are fervently interested in limited edition bearbricks.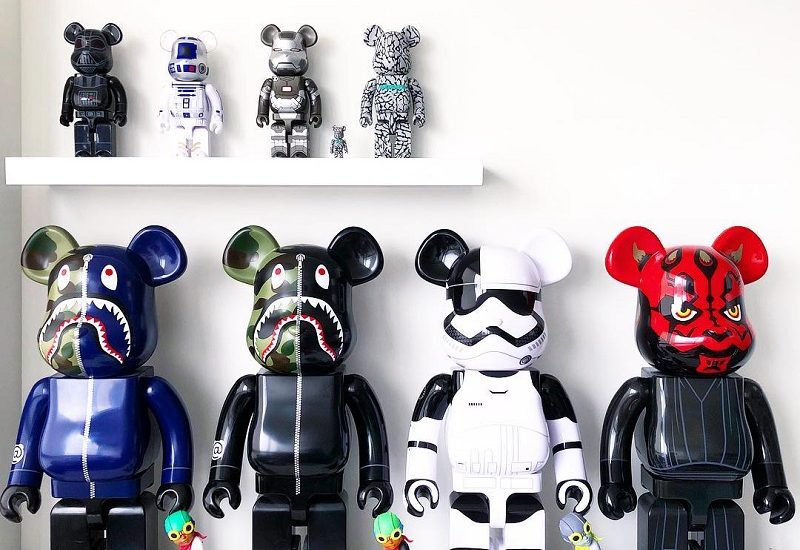 Shawn Wee, proprietor of Eye For Toys in Singapore, told the Straits Times that the collection of Bearbricks seized by the Singapore police last month appeared authentic and could be worth between 500,000 and 570,000 Singapore dollars.
Depending on the rarity of the model, the price of Bearbricks in Thailand could range from tens of thousands to several hundreds of thousands of baht.
According to specialists, their high value, portability, and lack of regulation make them an ideal vehicle for money laundering.
Jamie Ferrill, the director of financial crime studies at Charles Sturt University, told ABC Australia news that the purpose of money laundering was to obscure the trail between money and its illicit source.
She stated that the high value of luxury items made them suitable for use in money laundering.
"If a Bearbrick is worth $100,000, for example, a money launderer can purchase it with their dirty money with little suspicion," she explained. They can amass a valuable collection with these items and eventually sell them.
According to Ferrill, another benefit of luxury items is their portability.
"It is easier to move a handbag or a smaller Bearbrick across borders than a house or a car," she said. "Transporting these goods across international borders adds more strands to that intricate web and further obscures the money trail."
Anton Moiseienko, a lecturer at the Australian National University, told ABC Australia that from the perspective of a money launderer, Bearbrick is the sweet spot: expensive, highly liquid products on an unregulated market.
However, he added that purchasing products with criminal proceeds was illegal and that police could still seize the items.
READ MORE https://en.wikipedia.org/wiki/Bearbrick