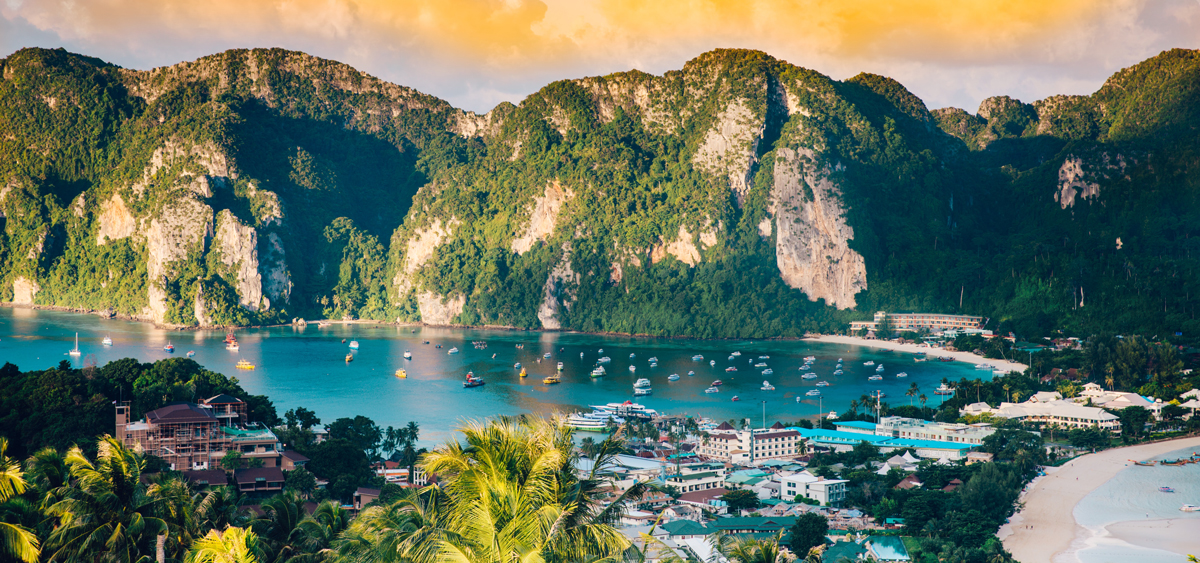 TOP DESTINATIONS
The top 15 destinations in Thailand that offer a mix of cultural, natural and urban experiences:
Bangkok: The vibrant capital city known for its bustling markets, ornate temples, vibrant street life, and modern shopping malls.
Chiang Mai: Nestled in the northern mountains, this city offers a blend of traditional culture, historic temples, and access to nearby natural attractions.
Phuket: Thailand's largest island famous for its stunning beaches, water activities, vibrant nightlife, and luxury resorts.
Ayutthaya: A UNESCO World Heritage site showcasing ancient temple ruins and historical sites, offering a glimpse into Thailand's rich history.
Krabi: A province known for its stunning limestone cliffs, clear waters, and laid-back beach towns like Ao Nang and Railay.
Koh Samui: A tropical paradise featuring palm-fringed beaches, luxury resorts, water sports, and lively nightlife.
Pai: A small town in the mountains known for its relaxed atmosphere, natural hot springs, and beautiful scenery.
Sukhothai: Another UNESCO-listed historical park with well-preserved ruins and temples, providing insights into Thailand's early history.
Hua Hin: A popular beach resort town close to Bangkok, offering a mix of relaxation, water sports, and golf courses.
Kanchanaburi: Home to the famous Bridge over the River Kwai and Erawan National Park, known for its waterfalls and emerald green ponds.
Koh Phi Phi: A group of islands with stunning beaches, clear waters, and excellent diving and snorkeling opportunities.
Pattaya: Known for its vibrant nightlife and entertainment, Pattaya also offers family-friendly attractions and water parks.
Chiang Rai: Northern city famous for the White Temple (Wat Rong Khun) and the Golden Triangle, where Thailand, Myanmar, and Laos meet.
Koh Lanta: A quieter and more relaxed island destination with beautiful beaches, clear waters, and a laid-back atmosphere.
Trang: Often overlooked by tourists, Trang boasts pristine beaches, islands, and a tranquil ambiance.
These destinations offer a diverse range of experiences, from cultural immersion and historical exploration to stunning natural beauty and vibrant urban life. Choose destinations based on your preferences and interests to make the most of your trip to Thailand.
Remember that Thailand offers a diverse range of experiences. Tailor your trip to your interests, whether it's exploring historical sites, relaxing on the beach, or immersing yourself in the local culture. Always stay open to new experiences and interactions to make the most of your journey.