Found a policeman leading Chinese Tourist convoy, accepting part-time jobs, using a private car, indicating a serious breach of discipline
Accelerate the investigation of the facts, 2 policemen driving a convoy of Chinese tourists found 1 officer driving convoy of foreign ministers.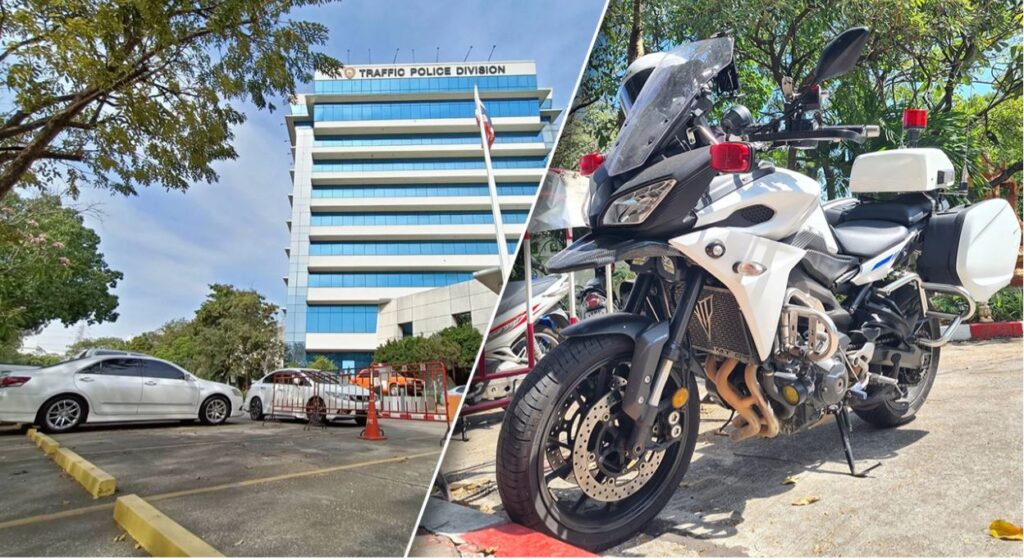 He use free time to leading tourists Using a private car to drop charges of serious disciplinary action at the Traffic Police Division, Vibhavadi Road, at 9:00 a.m. on January 23, Pol. Thanakorn Nukulthanakit and Police Colonel Thanawat Simakachonboon,
Two police officers under the Royal Thai Police, appear in the clip of Chinese female tourists. called a meeting with reporters observing because there is a news that Both police officers will travel to provide information. but did not find any of the two police officers When contacting for an interview and asking about the progress with one of the fact-finding committees on this matter.
Still can't give any information because it's in the middle of the meeting. Maj. Gen. Achayon Kraithong, as a spokesman for the National Police Agency, stated that based on preliminary investigations It was found that today, in the section of the Royal Thai Police, both non-commissioned police were summoned to provide additional information.
Tourist police division The information has been completed. By this afternoon, he will announce the progress. because it is a case that society pays attention to It was reported that in the part of Pol Sgt. Thanakorn, there was a document asking for a government assistant to lead the procession for Mr. Don Pramudwinai.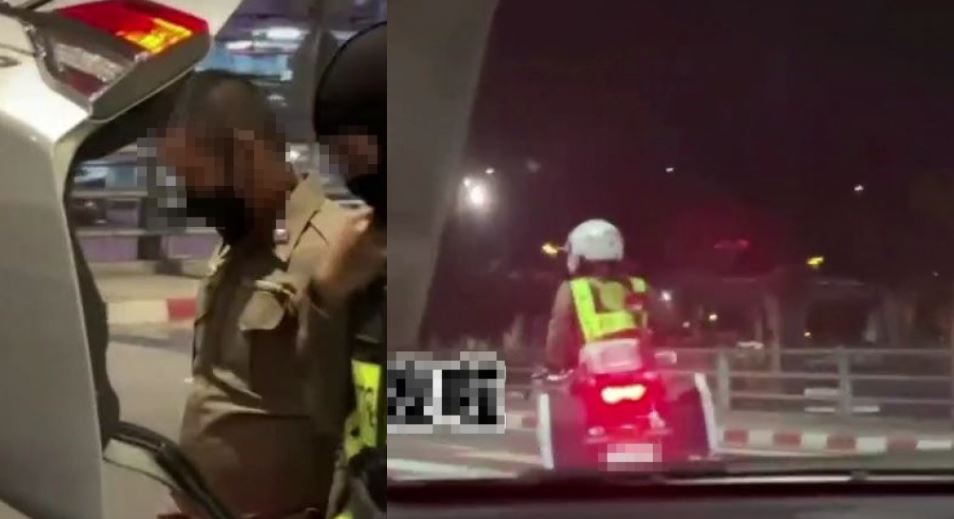 Deputy Prime Minister and Minister of Foreign Affairs With a motorcycle leading the procession, dated June 1, 2022, referring to the government assistance loan letter dated March 26, 2021 and requesting renewal again on March 26, 2022, which will expire on March 26, 2023.
However, it was found that they may spend their off-duty time gathering with a group of friends who lead a ministerial convoy to receive this type of work by using a private car. due to preliminary examination As for the cars with sirens and the logo of the Royal Thai Police, they are private cars, not the Royal Thai Police cars, just like the big bikes found parked in the Traffic Police Division.
Such actions are not considered serious disciplinary offenses. As for what disciplinary action will be, must wait for the decision of the supervisors of both agencies. In addition, the motorcycle that was used according to the previous clip was parked at the Royal Marine Police yesterday, but was not found today. Such a motorcycle