Rescuers from Korat brought completed burned 11 bodies in Sikhio, the body was examined, forensic medicine, sadly, a furniture maker. Looking for his wife and daughter, but found private organs at the right side in the car, suspected that the cause of the fire came from 3 tanks of gas stored.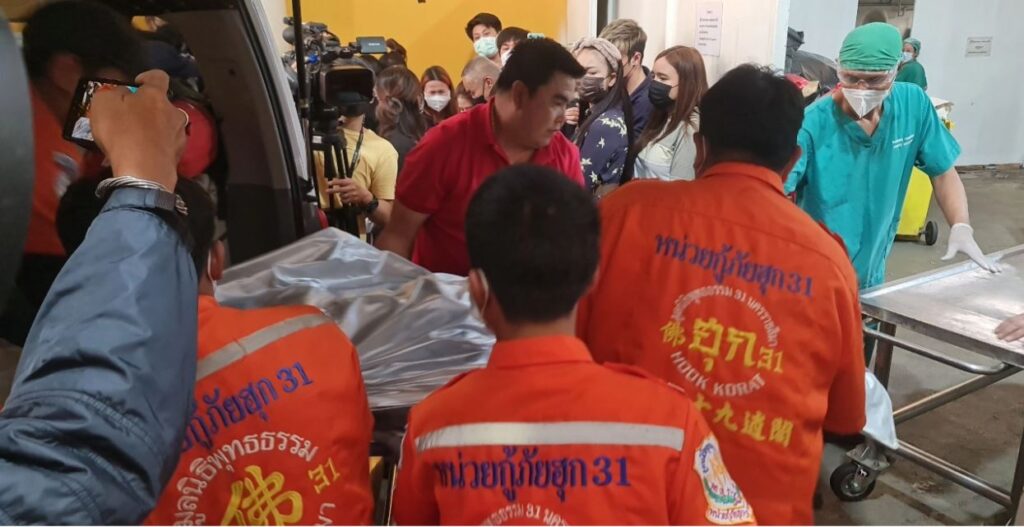 Accident A red Toyota Commuter van, registration number 30-0078, Amnat Charoen overturned and caught fire in a trench in the middle of Mittraphap Road, km.
The cause of 11 corpses, the corpse of Mr. Wanchai Sevaphob, Metal Tu, Mrs. Uthai Uttarat, 49 years old, Master Kitidet Satasin, 6-year-old baller, Mrs. Thongyun Santho, 56 years old, Ms. Tasawan Boonnao , age unknown Mr. Rangsan Boonnan, 53 years old, Mrs. Duangnapa Charuchai, 41 years old, Dr. Ploychompoo Jaruchai, daughter, 7 years old, Mrs. Sukontee Klai, age unknown, Mrs. Siriporn Nukham Hom, unknown age and Mr. Weera Wachai, 63 years old,
1 person is survived 1 person, Mr. Thanachit Kingkaew, 20 years old, occurred at 9:30 p.m. on January 21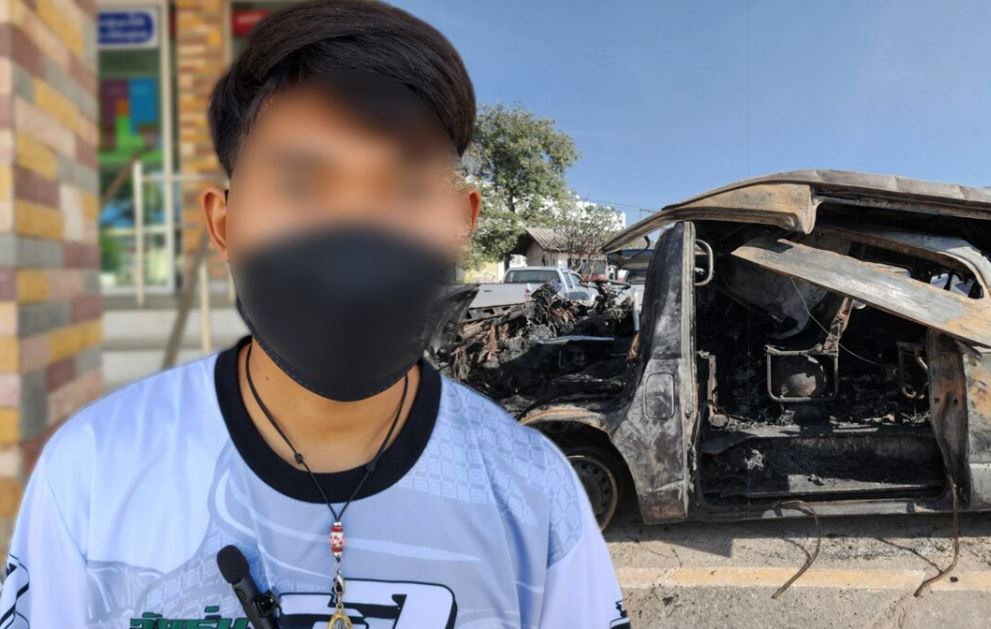 furthur reported 12:30 noon, January 23, Phutthadham Foundation Volunteer 31 (Hook 31), Nakhon Ratchasima, brought 5 vans to bring 11 bodies collected in Nakhon Ratchasima Province. Arrived at the Institute of Forensic Medicine, Police Hospital Gather all 11 bodies to verify at forensic institute with a group of relatives of the deceased traveling with them an atmosphere that melancholy.