The method by which the Boeing 737 MAX was subtly unground in China
The second deadly incident of this kind in as quick as a few months occurred on March 10, 2019, when an Ethiopian Airlines Boeing 737 MAX, registered as ET-AVJ, crashed to the ground shortly after taking off from Addis Ababa Bole International Airport in Ethiopia.
The next day, the Civil Aviation Administration of China (CAAC) published a notice stating that "domestic airlines shall suspend the commercial operations of Boeing 737-8 aircraft by 6 pm based on the management principle of zero tolerance to potential safety hazards and strict control of safety risks, in order to ensure civil aviation flight safety in China."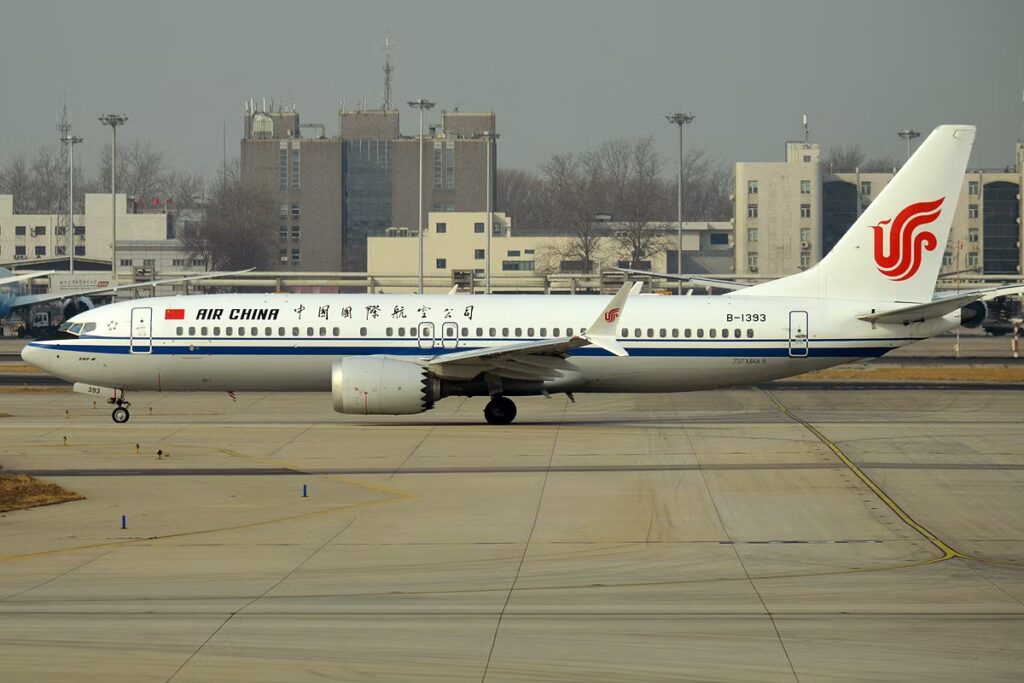 "Restart of Boeing 737-8 commercial operations will be announced after CAAC contacts FAA and Boeing and confirms practical safeguards are available to ensure flight safety," the notice's conclusion read. Over three years later, the first domestic Boeing 737 MAX flights started transporting passengers, but the CAAC remained silent.
A China Southern Airlines flight traveled on January 13, 2023, from Guangzhou Baiyun International Airport (CAN) to Zhengzhou Xinzheng International Airport (CGO). With the CAAC's announcement in March 2019, the B-1206-registered aircraft has been the first to carry passengers. 
Since then, a number of airlines have emulated China Southern Airlines, including Air China, Lucky Air, Shandong Airlines, Shanghai Airlines, Hainan Airlines, and its subsidiary, Fuzhou Airlines. According to data from ch-aviation.com, seven Chinese airlines are now operating a total of 25 Boeing 737 MAX aircraft, all of which are model 8s.
After the Boeing 737 MAX's grounding in March 2019, China Southern Airlines has been the country's first carrier to use it.
The CAAC took action quickly.
Within 24 hours of the Ethiopian Airlines crash, China decided to temporarily ban the use of the Boeing 737 MAX. Tensions over the particular type of aircraft were particularly strong at the time. In May 2017, Malindo Air received the first 737 MAX from Boeing.
Less than a year later, in October 2018, a Lion Air 737 MAX carrying flight JT610 and carrying the registration PK-LQP plunged headfirst into the Java Sea off the coast of Jakarta, Indonesia, shortly after taking off from Soekarno-Hatta International Airport (CGK). 
The United States (US) Federal Aviation Agency (FAA) and Boeing both issued emergency airworthiness directives (AD) to assist pilots in coping with uncommanded stabilizer trim movement after the Lion Air incident and before the Ethiopian tragedy.
The now infamous Maneuvering Characteristics Augmentation System operated the stabilizer trim without being instructed in the two catastrophic crashes (MCAS). The manufacturer, Boeing, developed MCAS as a method to offer "constant airplane handling characteristics in a very precise set of unexpected flight scenarios."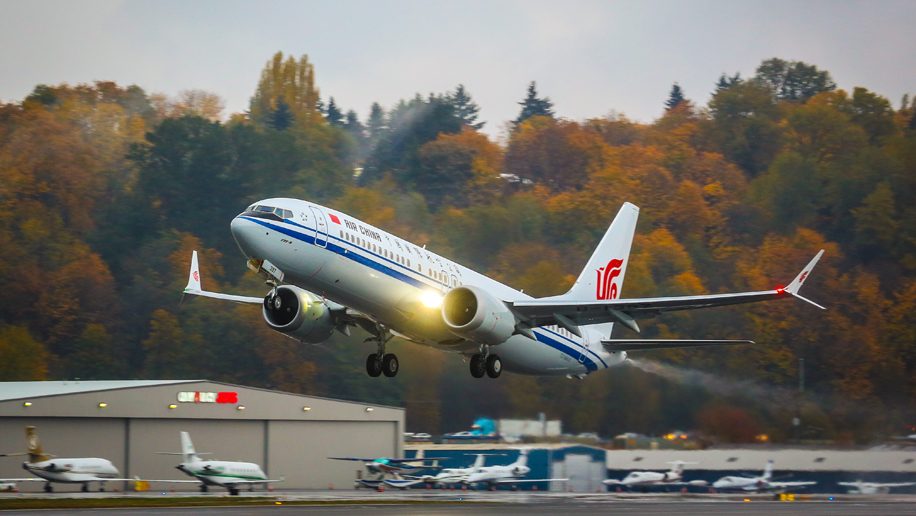 346 individuals were killed in all as a result of the two accidents.
To determine whether the aircraft was flying at a higher angle than usual when in manual flight conditions, the system initially depended on a single Angle of Attack (AoA) sensor. As a result, the MCAS continually cut down the 737 MAX's nose during both incidents due to the sensor supplying incorrect information.
Boeing upgraded the MCAS to not only depend on both AoA sensors and to respond only when both are in agreement, but also to stop the MCAS from repeatedly activating and overriding the pilots' commands. The 737 MAX was unground by the FAA in November 2020 as a result of this and other concessions, such as the FAA tightening its control over the certification of aircraft and altering the Organization Designation Authorization (ODA), as required by the Aircraft Certification, Safety, and Accountability Act (ACSAA).
Numerous other organizations, such as the European Union Aviation Safety Agency (EASA), adopted a similar strategy, but China and Russia continued to stand apart. The 737 MAX has not been utilized by Russian airlines since sanctions were placed on Russia as a result of its full-scale invasion of Ukraine.
As a result, Russia was unable to purchase new aircraft. Yet, things have been very different in China. Just S7 Airlines had a pair of 737 MAXs in its fleet prior to this. 
The CAAC hasn't communicated anything since making the hasty decision to ground the aircraft on March 11, 2019. "Three principles for restarting the operation of the Boeing 737 MAX-8" were outlined in a publication by the authority in May 2019. In addition to the necessity that the safety issues discovered during accident investigations be fixed, the list also includes the need to reevaluate the aircraft's airworthiness and make any necessary modifications/adjustments to the aircraft and pilot training.
The CAAC reported that it had taken part in a press conference held by the State Council Information Office in March 2021 to discuss the status and growth of China's air network "as well as the Boeing 737 MAX's return to service."
The CAAC reported that it had met with representatives from Boeing in Zhoushan, China, in September 2022 to "evaluate the operation of the 737MAX" and "to carry out a comprehensive examination of the aircraft type-based training standards for the enhanced 737 planes." The 737 MAX Completion and Delivery Center (C&DC) for Boeing is situated in Zhoushan, where local workers assemble interiors and apply liveries before delivering the aircraft.
According to the statement, "CAAC will publish the second revision of the Aircraft Assessment Report on Boeing 737 Aircraft after the issues raised in the conference are rectified, suggesting the process for reintroducing 737MAX jets is nearly complete." Unexpected 737 MAX return
The CAAC announced on its Chinese website that its Deputy Administrator Hu Zhenjiang had met with workers at Beijing Daxing International Airport on January 12, 2023, the day before the China Southern Airlines 737 MAX transported passengers from CAN to CGO (PKX).
According to the release, Zhenjiang visited PKX to "paid tribute to the ground service and security inspections that are on the front lines of Spring Festival transportation security."
On February 28, 2023, another statement was published that stated, "The Yunnan Regulatory Bureau gathered three transportation airlines involved in the additional certification of B737-8 aircraft in their jurisdiction and hosted this operation work exchange seminar."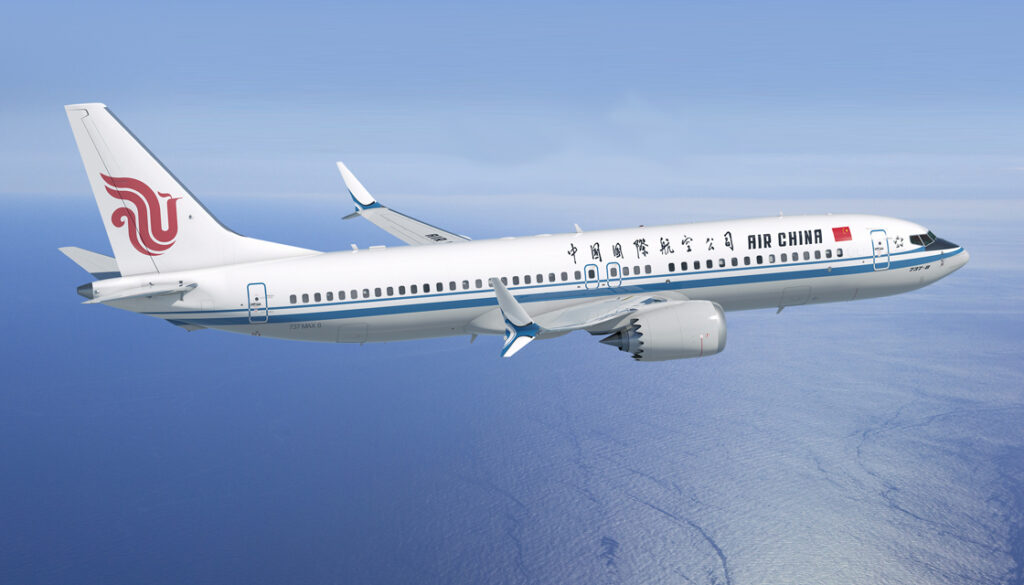 Additionally, according to the CAAC website, the three airlines based in Yunnan, a province of China in the southwest, reported on the status of the 737 MAX's return to service, and the administration "notified the specific risks of MAX aircraft operation, and required all airlines in the jurisdiction to make a good assessment in terms of training and risk control, and solidly promote safe operation."
"In the following step, the Yunnan Regulatory Bureau will strictly review and verify the standards, and conduct review and verification in terms of aircraft modification and personnel qualifications to ensure that the certification work associated with the resume of commercial operations is stable and orderly," the CAAC concluded.
Lucky Air, based in Yunnan province, operated a 737 MAX-8 for the first time on a commercial flight following its grounding on February 25, 2023. Between Kunming Changshui International Airport (KMG) and Fuzhou Changle International Airport, there was a flight (FOC).
Additionally, the province is home to China Eastern Yunnan Airlines, a subsidiary of China Eastern Airlines, which, according to data from planespotters.net, has six 737 MAX on order and three stored, as well as Kunming Airlines, which operates five of the type in its fleet (two stored, three ntu, and three yet to be delivered), and Kunming Airlines. 
According to data from ch-aviation.com, 64 Boeing aircraft have been delivered so far in 2023 and are currently in use by 16 different carriers. A Chinese carrier did not pick any up.
"[…] our top priority right now is assisting our Chinese carriers in putting planes back into operation. On February 15, 2023, Boeing's Chief Financial Officer (CFO) and Executive Vice President of Finance Brian West made the following statement at the Cowen Aerospace/Defense & Industrials Conference: "There are two airlines that have moved out.
We stand ready to assist our customers in that market as soon as they're ready, and we will follow their cue, he added. "There are several that are in the air, generating revenue, but there are about 90 that still have to return to service."
West added that despite Boeing's "intention to support our critical clients in China and objective would be for them to go back primarily to where they originally were supposed to go," some of the 737 MAX aircraft have to be remarketed.
Three 737 MAXs that were initially planned for Kunming Airlines were resold to Brazil's GOL Transportes Aéreos with the registrations PS-GPL, PS-GPM, and PS-GPN, according to data from planespotters.net. United Airlines acquired three more 737 MAX aircraft, N17285, N57286, and N47288.