Yannawa shooting in a dorm Sanan A young man kills his pal next to him with a salvo gun pull.
Yannawa shooting in a dorm Sanan A young man kills his pal next to him with a salvo gun pull. found a habitual raving intoxicated shooter. Villagers under siege were driven to the police station by their rage.
Sanan was shot today (18 January 2023) at 12:15 a.m. by a Yannawa rental room. Brawls were reported to police at Bang Phong Phang Police Station. Armed with weapons and hurt Therefore, we organized with the Ruamkantanyu Foundation Rescue Volunteers to investigate one of the homes in Soi Sathorn Thip Bang Phong Phang Subdistrict, Yannawa District, Bangkok.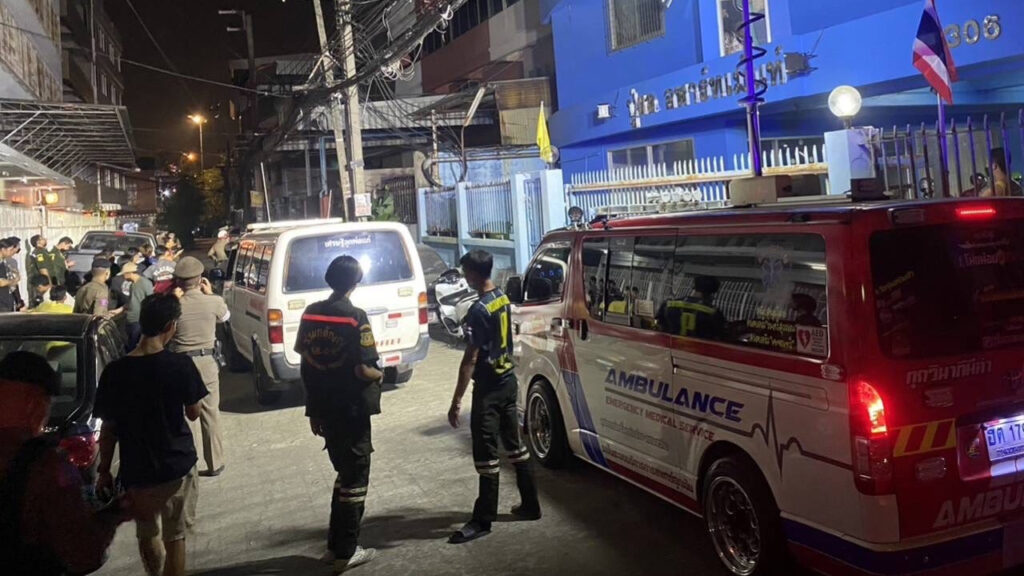 When I got there, it was a four-story structure with rental rooms on each floor. Found a man's wounded body who had been shot in the body with an unidentified caliber gun. He was eventually identified as Mr. Somkiat (surname withheld). Before bringing him to Charoen Krung Pracharak Hospital, volunteer Lerdsin Rescuer rushed to pump the man's heart.
The offenders are still residing in the building's rooms as cover. The policeman then started to block off the area. While the townspeople stayed congregated to observe and yell at serial killers, keep unimportant people away from the accident scene.
The offender eventually turned himself up after an hour or so of police negotiations. During that time, locals who had breached the barriers attempted to attack the criminals before they were carried in a patrol car to the police station. But in time, the authorities put a stop to it. But after learning that Mr. Somkiat passed away in the hospital, several locals are still unhappy.
In order to prevent disorder before everyone dispersed back, the authorities had to erect a barrier around the area in front of the Bang Phong Pang police station. The results of the investigation revealed that the murderer and the victim shared a residence. In which the male cause frequently fights with other renters after drinking.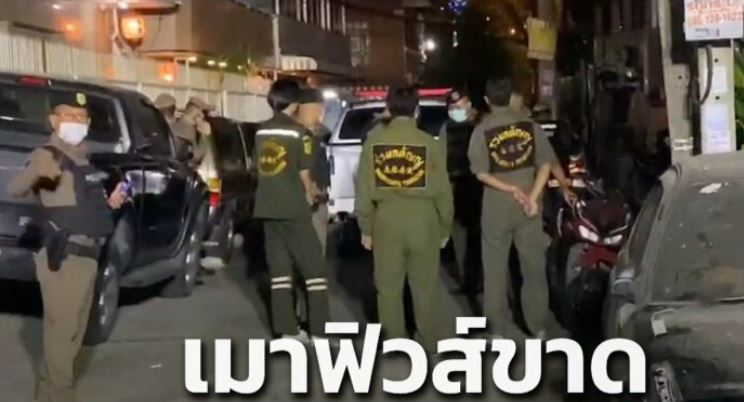 The culprit and Mr. Somkiat's mother had an altercation before to the occurrence. The account of the culprits' loud sounds and gun-wielding threats He therefore called Mr. Somkiat to warn him off. However, there was another argument before the son arrived. The offender will shoot until someone is hurt using a gun.
The volunteers were then instructed to transport him to be treated after the local villagers contacted, but he passed away at the hospital. Investigators at the Bang Phong Phang Police Station initially detained the criminals for a thorough interrogation before gathering pertinent data for additional legal actions.