Parent in Chaiyaphum sound alarm leading to arrest of unqualified tutor
Parent and guardians of over 30 students in Muang district of Chaiyaphum province are seeking justice after being swindled by conman posing as an extracurricular teacher
Somboon Inchuwong, chief of SaBaeng village in tambon Huai Bong, led the 21 parents and guardians to file a complaint against Anek Saklo, 46, who posed as an instructor from Rajabhat Chaiyaphum University and offered extracurricular classes for 2,500 baht per student.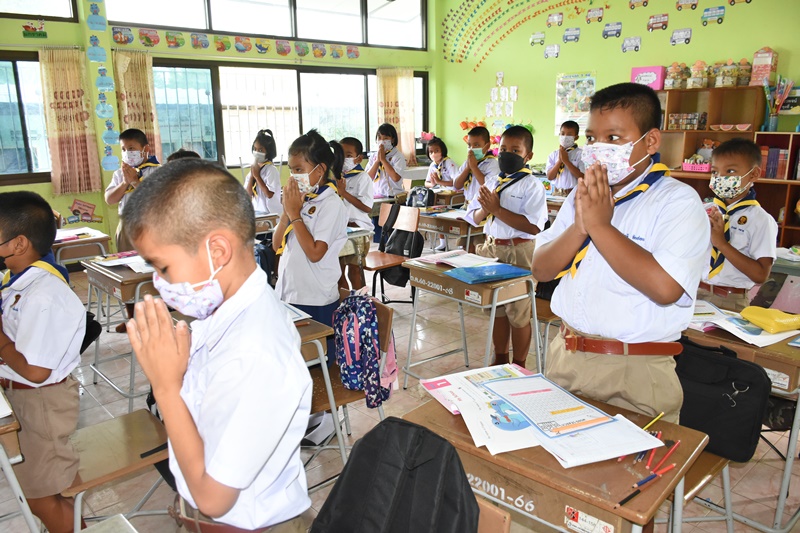 The accused reportedly amassed over 75,000baht by deceiving families of students ranging from pre-school to Grade 9 into paying for Thai, arithmetic, English and computer classes on weekends.
Mr.Anek started the classes in December last year, gathering students of various ages at a community pavilion and passing out simple worksheets. Students filled out the worksheets in two-hour sessions for three weekends, totalling only 12 hours of a promised 32 hours of instruction. He subsequently became uncontactable ahead of the scheduled completion date in February.
Investigations by the village headman found Mr Anek, who was found to have no degree or teaching qualifications, had carried out a similar scam in other villages, usually deceiving some 20 students before moving on. It was estimated his ruse earned him more than 175,000 baht.
Police later found and detained him on Thursday at a home in Phitsanulok province.
While Mr. Anek admitted to the deception, police said he claimed he no longer had the money to reimburse his victims. Parents who went to identify the suspect have asked police to subject him to the full extent of the law if he is unable to return their money.
Mr. Anek is currently being detained and awaiting further prosecution