A young man, assistant manager of a restaurant in Bang Bon area, borrowed his girlfriend's phone to talk to the rooftop, fell from the 3rd floor, fell to the ground, seriously injured.
At 10:47 p.m. on March 17, 2023, Bangmod Police Station received a report of a person falling from a height. The incident occurred in an apartment in the Rama 2 area, Chom Thong Subdistrict and Chom Thong District, Bangkok, therefore went to investigate. together with volunteers from Por Teck Tung Foundation contribute to help.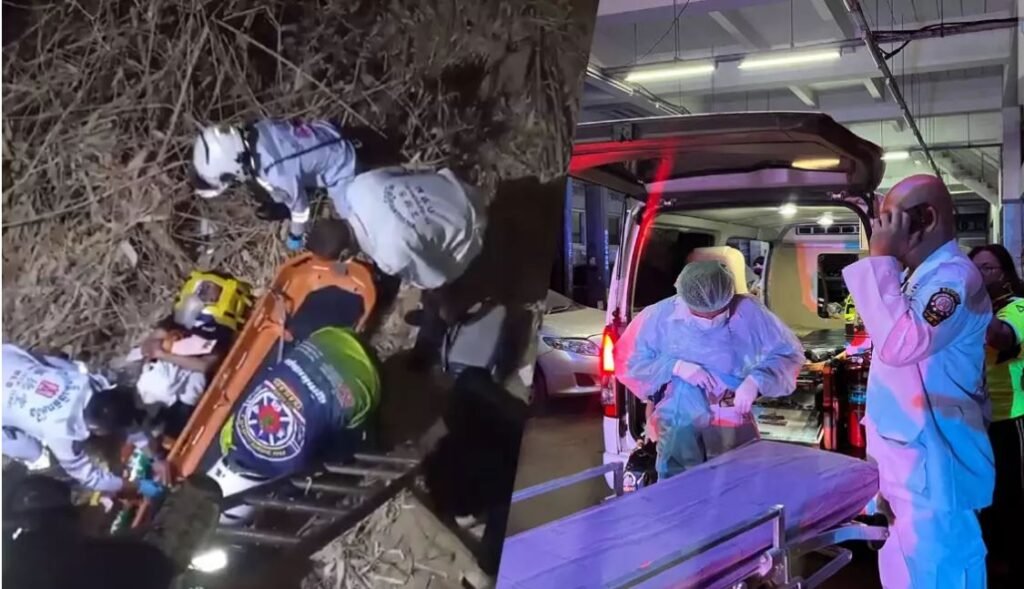 The scene of the accident was a 3-storey building. The injured person was found falling from the 3rd floor rooftop, landing on the side of the building. which has a height of 6 meters, lying on its back on the floor condition of breathing There were large wounds to the head and face. His right arm and leg were misshapen. Appearance of dress: wearing a black short-sleeve polo shirt wearing black pants no shoes His name is Mr. Ekachai Phuthawee, 26 years old, working as an assistant manager at a restaurant in Bang Bon area. Therefore urgently help with first aid. and brought the wounded body up from below chaotically And hurry to take him to Bangpakok 3 Hospital urgently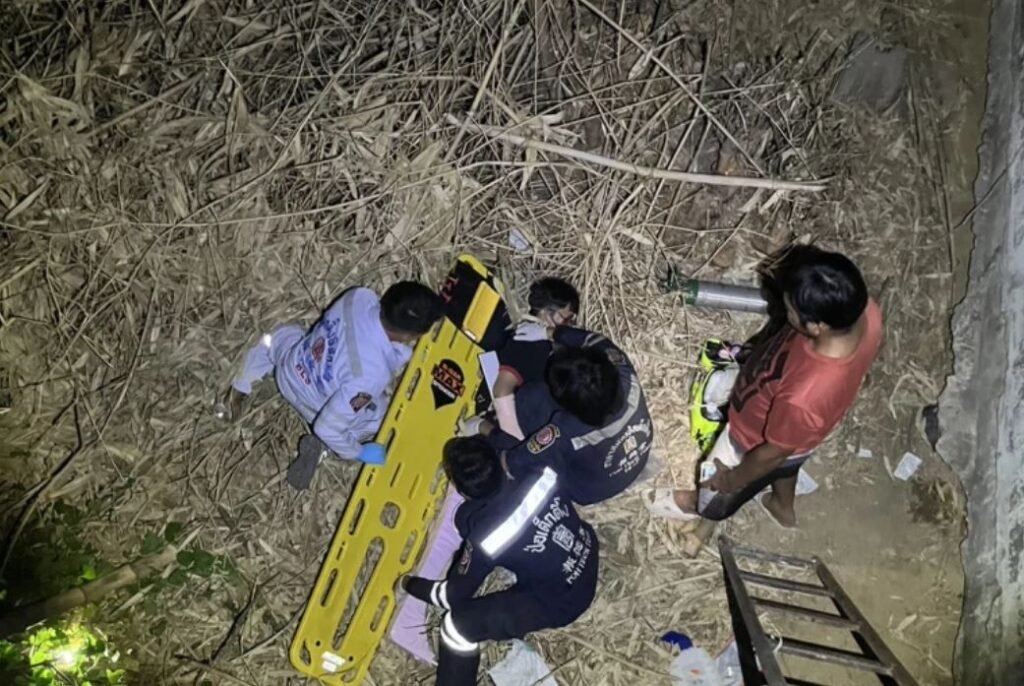 From questioning, Ms. Pannida Chaiwan, 21, the injured girlfriend, said that her boyfriend worked as an assistant restaurant manager in Bang Bon, got off work at 9 p.m., returned home at 10 p.m. At that time she in the room with the baby 2 months old. he borrowed her phone to call. But she did not know that he went to call. Where until around 10:10 p.m. her sister came and told her that brother in law fell off the roof so she went down to see.
Ms. Niraporn Chaiwan, 19 years old, sister of the injured girlfriend, said that she was staying in another room. Then her brother-in-law called to say that he had fallen off the building, please call the police, so he went to tell her sister in the room. Then they came down to look and help each other find him. They found him with such injuries
Initially, the police have yet to determine the cause of the fall. Have to wait for the injured to get better. Or enough to tell the whole story that happened first therefore will inquire further to find out the facts in detail again