KLM Cargo Orders Four Airbus A350Fs as Investment in Future Fleet
Four deteriorating Boeing 747 aircraft will be replaced by the newest freighters.
By placing an order for four of Airbus' recently introduced A350F models, KLM Cargo has committed to replacing its current fleet of freighters. These aircraft will be flown by Martinair, and deliveries of them will start sooner than originally anticipated. Martinair will change its fleet from being exclusively Boeing to being exclusively Airbus as a result of this change.
Change is necessary.
This morning, KLM announced the definite order, underlining the A350F's advantages to its cargo operations' sustainability. The advantages of the type were cited by the Dutch national carrier as "40% less CO2 and 50% less noise." Lighter materials and new engines have made these advancements possible.
The Boeing 747-400F is used by Martinair, which currently operates KLM Cargo's flights. Although the A350F is slightly larger than these quadjets, the maximum payload of the Airbus jet is only marginally less due to the extra-large cargo deck (108 tonnes vs 113.5-124 tonnes). Given its notably better sustainability credentials, it looks like the perfect substitute. Marjan Rintel, CEO of KLM, said: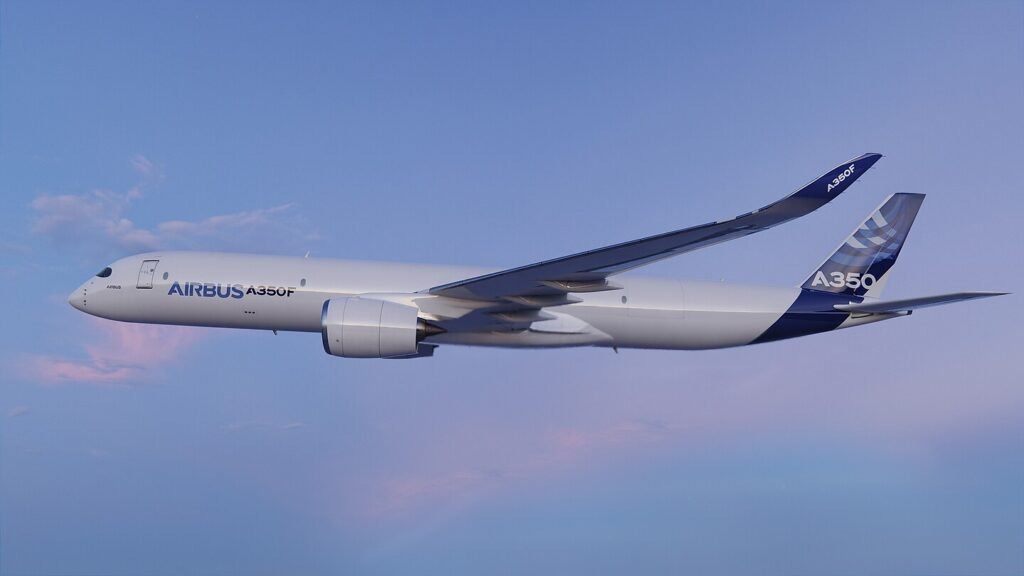 "The goal of KLM to become more sustainable includes the renewal of its fleet. We accept accountability in this. We aim to produce less CO2 due to the climate and less noise for the locals. With this, KLM's sustainability initiatives are being accelerated." beginning in 2026, deliveries
A similar order had been anticipated, but KLM decided to place it sooner than anticipated, according to Rintel. In fact, after originally planning to begin replacing Martinair's Boeing 747 freighters in 2027, this procedure will now officially get under way in the fall of 2026.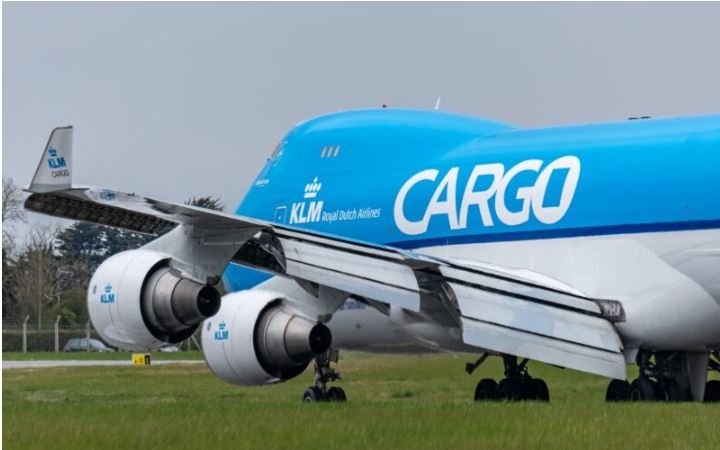 The move was also applauded by the carrier's parent company, according to Adriaan den Heijer, Executive VP of Air France-KLM Cargo: "I am thrilled that these brand-new, cutting-edge aircraft are joining the fleet because they complement our Engineering & Maintenance department's and Air France-KLM-Martinair Cargo operation well.
The A350F's adaptability is good news for our customers in the long run. Our large intercontinental passenger fleet's belly capacity will be supplemented by the new aircraft, which are a significant contribution." Additionally, the change will result in more consistency across the whole Air France-KLM Cargo fleet.
Considering that the French flag carrier announced in April 2022 that it would acquire four units of the upcoming European freighter, it is certain that this is the case. What will they be swapping out?
As we've established, the latest order from KLM is meant to replace Martinair's four Boeing 747-400F planes. Two sub-variants of the Boeing 747-400F are among these four aircraft, indicating some variation in the fleet of the Dutch freight specialist. It has three 747-400ERF aircraft, as well as one 747-400BCF, at its disposal, according to information from ch-aviation.com.
With a 32.7-year age difference, the latter of these is the elder version. The average age of the ERF jets, meanwhile, is barely 19.6 years. They are also outfitted in KLM's well-known blue livery with Martinair markings and have a higher maximum payload (124 tonnes vs. 113.5 on the BCF). The Martinair livery is present in full on the 747-400BCF.