A contract for the development of a hydro-floating solar hybrid project at Thailand's Ubol Ratana Dam has been signed between the Electricity Generating Authority of Thailand (EGAT) and a business consortium.For the delivery of the project in Thailand's Khon Kaen Province, EGAT entered into a contract with the MPD Consortium, which is made up of Mitr Phol Energy Services, PEA ENCOM International, and Dongfang Electric International Corporation.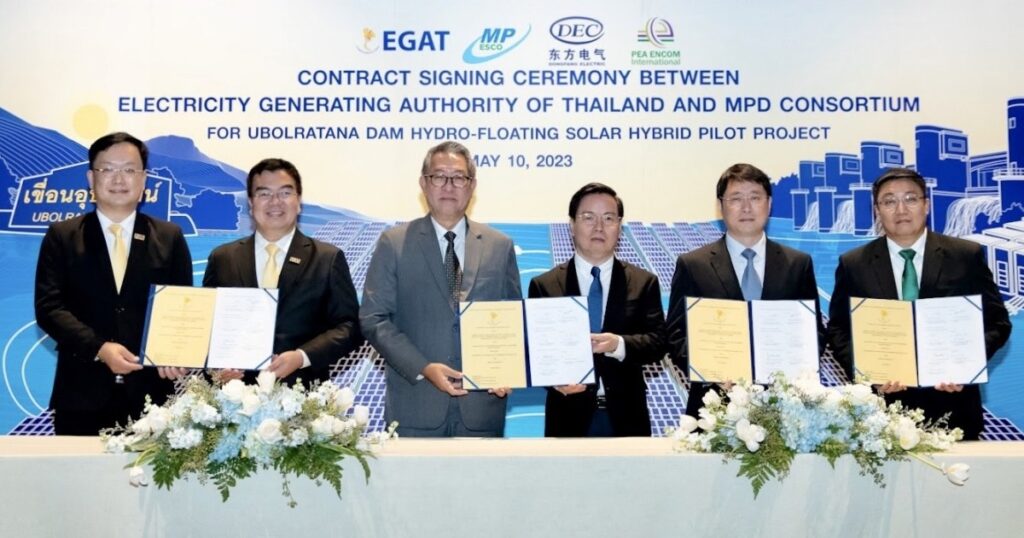 The project at Ubol Ratana Dam is a part of EGAT's clean energy development strategy, according to the company's governor Boonyanit Wongrukmit. The company also plans to build an additional 15 hydro-floating solar hybrid projects across the country to support renewable energy demands sustainably in accordance with the national policy.
With a hybrid system that combines solar and hydropower with a battery energy storage system (BESS) to assist stabilize the production of electricity from renewable sources, the 24 MW project at Ubol Ratana Dam will provide clean electricity.
According to Payomsarit Sripattananon, acting executive vice president of PEA ENCOM, the project at Ubol Ratana Dam is in line with the company's goal and business plan and will raise the bar for Thailand's clean energy stability and reduce greenhouse gas emissions.