The election campaign period has boosted the sale of marigolds and has generated income of around 7,000 baht per week for each grower, a marigold farmer in Trang province said.
Marigolds are often used to make garlands for election candidates to wear during their rallies.
Boonchai Yaochuang, a resident of Muang district in Trang, said he has been growing marigolds for six months.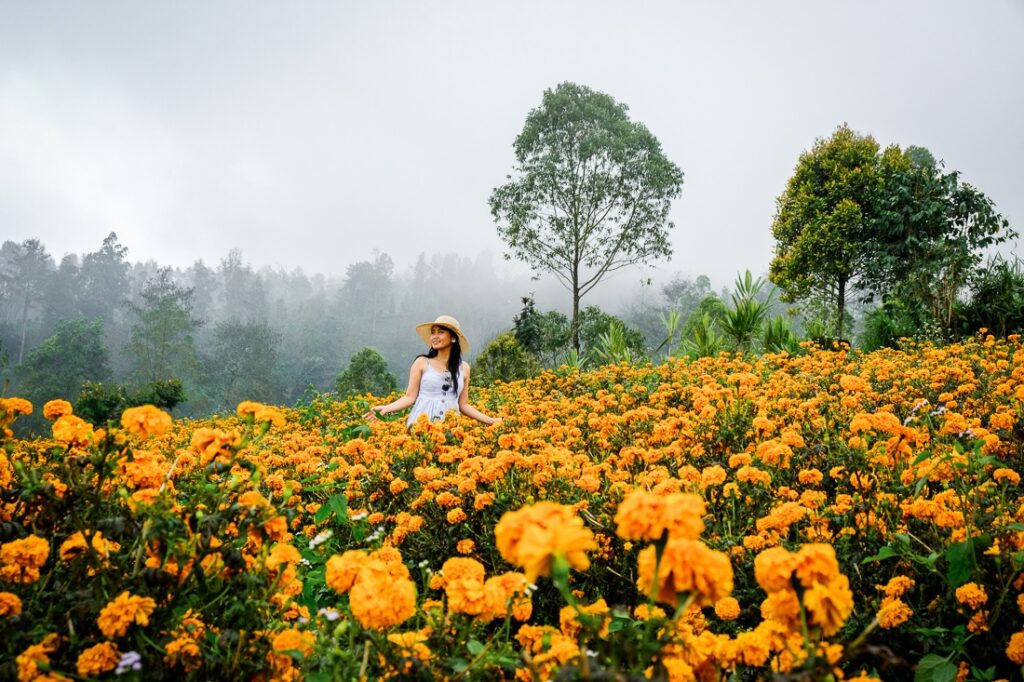 He said the upcoming election has boosted the sale of the flower and he has been earning about 7,000 to 8,000 baht a week.
Farmers get income boost as demand for marigolds surge in election season
Each marigold fetches 3.5 to 3.7 baht as the flowers are in high demand mainly because of the upcoming election, Boonchai added.
Now, not only regular flower vendors come to his marigold fields to buy the flower but also canvassers of election candidates, who buy large quantities of the flower.
Earlier, he could sell the flower only in Trang, but now he is getting orders from several provinces, including Phatthalung, Songkhla, Phuket and Krabi, Boonchai added.