Volodymyr Zelensky, the president of Ukraine, denied that Russia had taken control of the frontline city and compared the damage in Bakhmut to the devastation caused by an atomic bomb on Hiroshima.
Pictures of Hiroshima "really remind" Zelensky of Bakhmut and other Ukrainian settlements, according to Zelensky, who flew to Japan for a meeting of the Group of Seven (G7).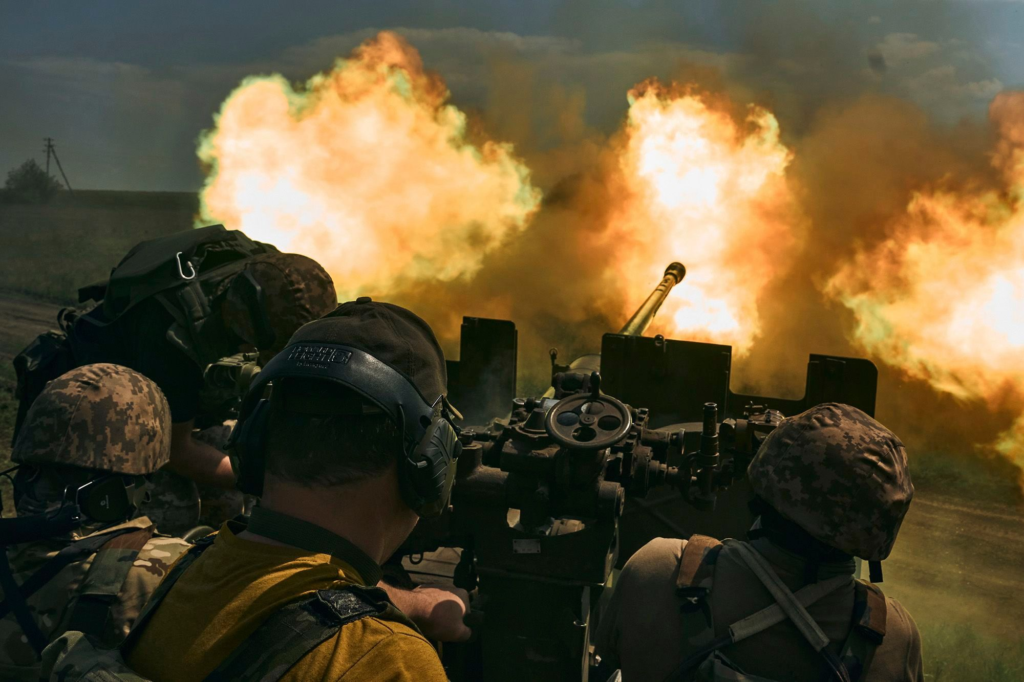 At a press conference, Zelensky stated, "Just the same, nothing alive left, all of the buildings have been destroyed."
Who governs Bakhmut is a subject of contention. Yevgeny Prigozhin, the leader of the Russian private military company Wagner, asserted on Saturday that he had seized Bakhmut after months of ferocious combat and that he would deliver it to Russia later in May.
During the briefing, Zelensky once more denied that Bakhmut was Russian as of Sunday and that Ukrainian soldiers were still present in the city.
"We are continuing the fight." Added Zelensky."I am aware of everything that is occurring in Bakhmut. Even a larger nation than ours cannot defeat us; I cannot reveal the military's strategies. We will eventually succeed after some time has passed. Our troops are present in Bakhmut today.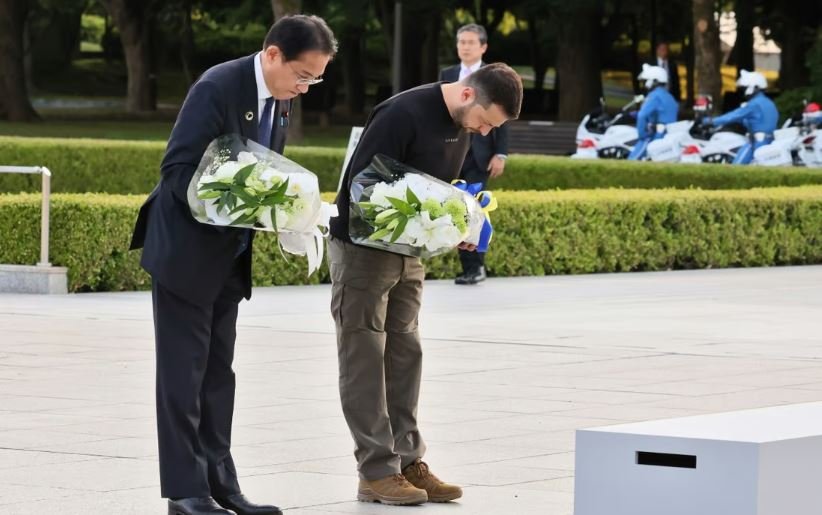 The Ukrainian Armed Forces (AFU) declared that they were advancing in the suburbs and waging a "very difficult campaign" against Russia inside the city, making it "very difficult for the enemy to remain in Bakhmut."
The Kremlin used the Soviet-Russian moniker for Bakhmut to express its congratulations on "the success of the operation to liberate Artemovsk," according to Russian state news agency TASS.
Zelensky gathers his allies
The seizure of Bakhmut, if successful, would be Russia's first victory in several weeks, but the symbolic value of the city has always exceeded its tactical significance.Moscow has poured a ton of resources—people, equipment, and attention—into the city, but has mostly failed to dismantle the tenacious Ukrainian resistance that has outlasted most predictions.
Bakhmut's defeat would undoubtedly help Prigozhin, who recently declared that his troops would leave the battle totally due to depleting ammunition supply and growing casualties since there was "nothing left to grind the meat with."
The war has increased Prigozhin's notoriety, and his soldiers have been actively engaged in combat. He was formerly the head of a catering company.Zelensky unexpectedly flew halfway around the world to speak in person to the major industrial democracies of the world at the G7.
During the summit's final day in Japan, the leader of Ukraine pleaded with the G7 leaders for more potent weapons and stricter sanctions against Moscow.
The Biden administration abandoned its opposition to delivering cutting-edge fighter jets to Ukraine, giving him a definite boost as he left.
I am unable to say how many airplanes we will be able to obtain at this time. I can't say for sure when it will happen, but we'll move quickly because it's critical to our daily operations. "We are losing lives," he remarked.
Ukraine's allies reaffirmed their support for the country at the G7, with British Prime Minister RIshi Sunak stating that "Ukraine must not only win the war, but win a just and lasting peace."